In the first part one of our interview with Mara Leite we found out how she got started in photography. In this next instalment, we look at her passion for the universe.
A genre of photography which has a strong appeal to Mara Leite is astrophotography. As this is closely aligned with her scientific studies and work, people tend to think this was where she started with photography , but actually it was the other way around and it came later. "I started in the city, followed by local state and national parks and eventually further and further away until the skies were dark enough to capture the Milky Way. So yes, wide field of view astrophotography was a natural progression from landscape photography as I spent more time outdoors and became comfortable in remote locations. I learned astrophotography the same way I learned about the other photography genres, through blogs, YouTube, playing around with settings, and sharing tips and knowledge with friends."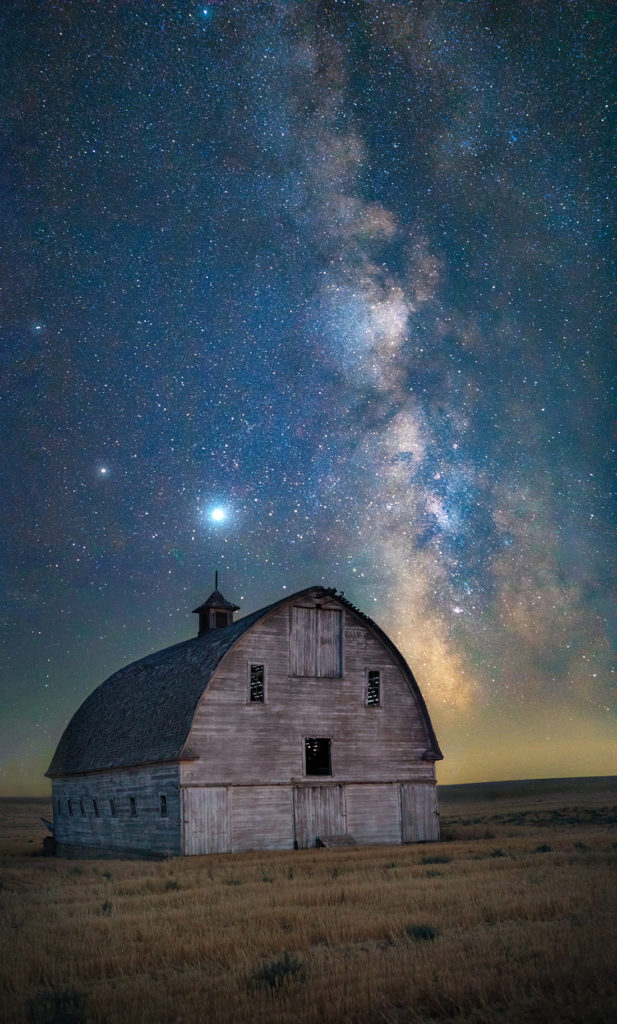 Astrophotography can take you in many directions but most often further and deeper into space. At this level it can become highly specialised. Is this daunting ?
"After countless Milky Way, auroras and comets chases, deep space is undoubtedly my next step in astrophotography. Still, unfortunately, even though I purchased a star tracker this summer, I haven't had the time yet to explore deep space as I'm wrapping up my PhD. It's a shame since UK summer has greeted us with numerous clear nights this year. Hopefully, Autumn weather will be as gracious and as time permits I can explore this with my photography."
You can judge for yourself how far Mara has already come with her astrophotography from the images in this feature. Along the way she's obviously learned a lot, though, so what advice can she offer anyone who's trying it for the first time?
"There are different types of astrophotography, and the equipment you will need depends on what you are most interested in photographing. When starting something new, I always advise focusing on one thing rather than getting distracted in multiple directions. Additionally, mastering one technique will give you the confidence to advance to another. Once you pick your type of astrophotography, find a photographer whose work inspires you and read their tips/blog, reach out to them or even do a workshop with them.
Technically speaking, you don't need the most expensive equipment to do it. Still, I recommend a steady and strong tripod, good low-light DSLR or mirrorless camera, and a remote shutter release if you are into wide-field astrophotography like myself. It is important to understand long exposure and focus. You'll also need to spend time improving your post-processing skills; methods such as stacking and blending can dramatically improve the quality and impact of your photographs.
Lastly, it would be helpful if you could find people with the same interest as you. Astrophotography can be demanding. In addition to sleepless nights, it might include long drives and remote locations. It is safer to share these adventures with someone else, especially when you are a beginner."
Despite her success to date, Mara is still in the early stages of a photographic career, so how does she approach learning more and improving her photography?
"I love learning through inspiration. When I feel stagnant, I visit exhibitions and art fairs, expand my network, and look for emerging artists. Moreover, I push myself to try new camera techniques or post-processing skills. I finally acquired a macro lens this year and have been having fun discovering the macro world.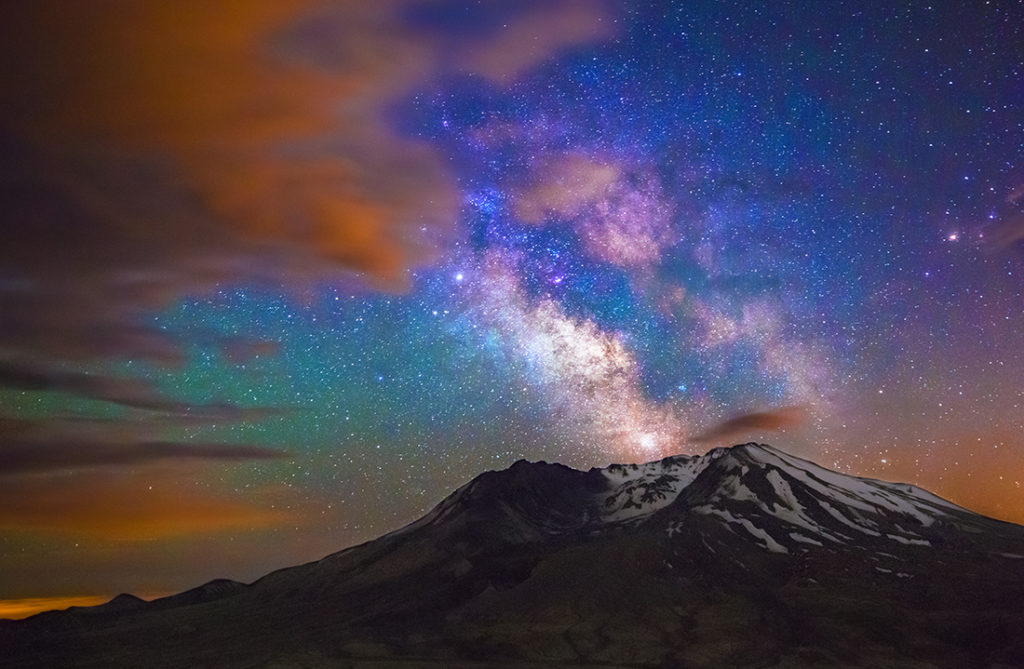 "I also enjoy setting myself goals at the beginning of each year. I reflect on the previous year, determine which type of photography I neglected the year before, and decide to put more effort into that particular genre. In 2020, I focused on astrophotography, while last year, I spent a lot of time photographing gardens and flowers around springtime. This year, I want to put refocus on autumn and forests. Needless to say, I'm looking forward to the next few months."
As her PhD comes to an end, Mara is now thinking about the future role of photography in her life and her career.
"I want it to be part of another chosen career. I believe astro and landscape photography compliment my interest in biology and space exploration. The outdoors is known for increasing productivity significantly. Photography helps me relax and go back to the laboratory with new ideas and enthusiasm. Being outside and photographing nature also reminds me how much I love biology. I prefer to do things with purpose; I'm now also using my photographs to communicate science, encourage people to spend more time in nature, and advocate for conservation and the dark sky movement."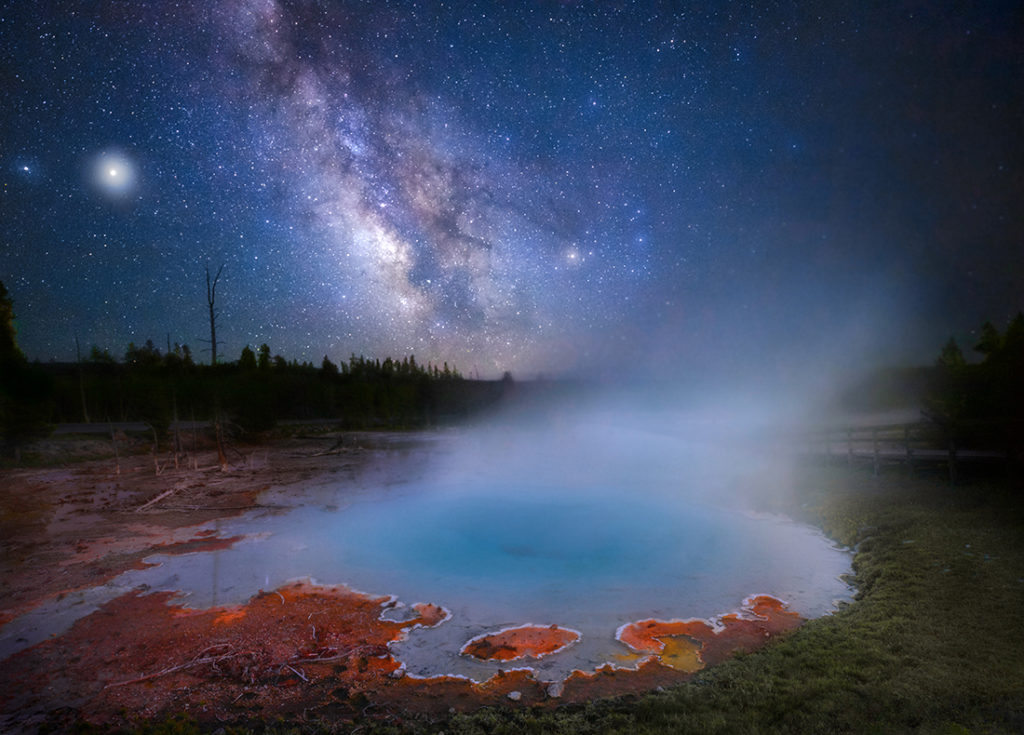 So where next, or may be even first? Where are the must-do and must-see places to photograph?
"Japan would have been on top of my bucket list if I had to pick a country to visit right now. I daydream about experiencing spring and autumn over there, but I want to take the right amount of time off to explore it properly. Photography apart, I'm also interested in the Japanese culture, way of living, history and cutting-edge technology.
I also want to start doing workshops. I enjoy sharing knowledge and meeting other photographers and like-minded people. It also goes hand and hand with my need for adventure and travelling. In terms of places, aside from Japan, I want to go everywhere! So far, I have only been to Europe, the Americas and India; I still have so much left to explore and photograph. Each region and country offers awe-inspiring natural and human-made wonders."
In addition to Landscape Photographer of the year, Mara's had some success in other competitions too. So does she think that entering competitions is a valuable experience?
"Personally, photography competitions have been one of the most valuable experiences in my photography journey. Due to time constraints, I had to reprioritize my photography goals when I started my PhD. I decided to enter annual contests because I saw them as an opportunity to improve my skills and simultaneously build a photographic CV/resume at my own pace. Just entering is a good experience; I face it as a new challenge. Going far in the competition is a plus since it helps build or strengthen your credibility. It can also give you confidence, exposure, peer recognition, and sometimes feedback. Winning is rare, so I never expect to win; I push myself to do my best, improve from the previous submissions and hopefully land on the finalist list."
As she thinks about a future career, as for any of us, getting our photography seen is an important part of gaining recognition and credibility as a photographer. Winning awards is a great way to start this process but what other approaches does Mara take?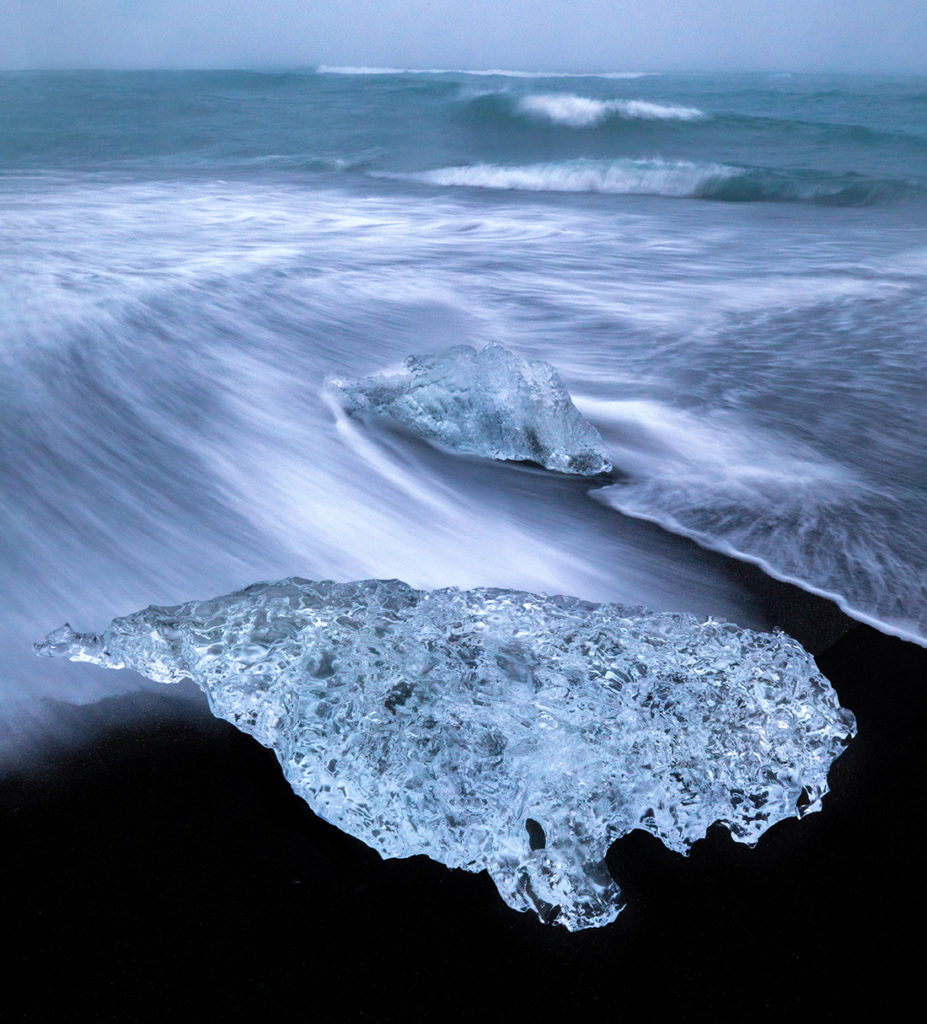 "Back in Seattle, I started getting exposure by targeting news television channels. Exhibitions and galleries are a great way to network and expose your art as well. Blogging is something that I'm going to start putting more effort into. I've only made a few blog entries so far, but the feedback and reach from each of them have been excellent, making me enthusiastic about writing and sharing it frequently. Ultimately, I want to blend my passion for science and photography. It is important to me to properly communicate my research and scientific facts to the general public. Photography is a powerful tool that can help grab people's attention to important scientific issues and knowledge, which are still often associated and communicated ineffectively through lengthy texts."
This feature is rather long but Mara is a fascinating person, packed with enthusiasm and energy for photography. So, to end, Mara, is there anything else you'd like to share?
"Yes! How transformative landscape photography can be. I gained so much from picking up photography as a hobby and let it grow into a career: great friends, a sense of community, higher creativity, an improved lifestyle and mental health, and the confidence to climb mountains, literally. Growing up, I was the nerdy girl that would spend my free time in the library and could not participate in all school activities due to asthma. My younger self would probably be surprised to find out that I would end up chasing volcanos and hiking glaciers, all thanks to landscape photography!"
With huge thanks to Mara for taking time to speak to us. You can find out more about Mara's work on her website.