Mara Leite is an astrobiologist in the last year of her PhD. Originally from the Pacific Northwest, the US state of Washington, she currently lives in London.
In the early days of our photographic careers or journeys it is hard to find a direction or a style. This comes with time so in the beginning we follow our passions and choose the subjects or genres which catch our imagination or interest most. For many of us photography runs alongside another career while we establish our photographic credentials. We spoke to Mara to find out what she's doing and how she got into photography.
"As a photographer, I'm passionate about landscape, cityscapes and astrophotography. I first started taking photography seriously when I was in Washington. It's a beautiful state with national parks and some amazing sights. I love travelling, and I've been lucky enough to have lived in four stunning cities (Seattle, Porto, Paris and London).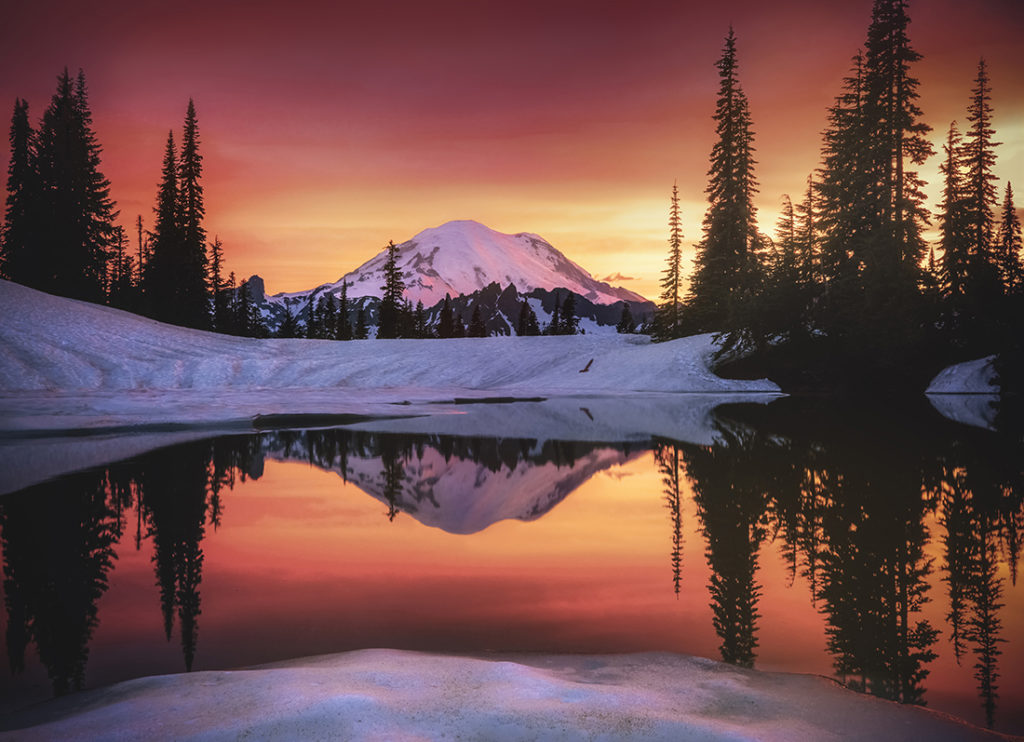 My research is focused on human exploration of Mars. Biology and space exploration have always interested me, and I'm studying how green microalgae can support human habitation and exploration of the Red planet. I've used my photography during the last few years to cope with the challenges of my PhD. After finishing my degree, I intend to invest further in my photographic career with workshops and embark on more photography adventures."
Mara started to get serious about photography in 2014 after returning to Seattle, but the passion has always been there.
"I believe I got it from my mother, who has also been into photography all of her life. She's very creative, and in her younger years, she was passionate about portraits and developing film. I started with portraits too, followed by travelling when I caught the travel bug, and finally landscapes and astro. My passion for photography fits perfectly with my love for nature, natural science, travel, exploration and the outdoors."
At this stage, she finds it hard to define whether she's an amateur or professional photographer. For many, the difference is income so while she's studying it's photography which brings at least some of this.
"I can consider myself a professional, but I don't think it is fair since some great artists are not the best business people and vice versa. For me is more about how well you know your craft, but I don't like to put myself or anyone else into "boxes". I believe if you are genuinely passionate about something, putting consistent effort into bettering your craft, and actively pursuing it, even if you are not currently profiting from it, in my eyes, you are a professional."
The first big break for Mara came in 2021 when she became the overall winner of Landscape Photographer of the Year (see image below). This is no mean achievement, so how did winning a major award feel?
"I obviously couldn't believe it! It took a few days to sink in. I gained a lot from becoming the UK Landscape Photographer of the Year: more confidence, encouragement from friends and the photography community, exposure, and work and exhibition opportunities. It also gave me a platform to inspire others to pursue their passions and to advocate for photography-related causes I'm passionate about, such as light pollution."
The award is obviously a reflection of her passions for landscapes and the natural world but, within the landscape genre, there are many different styles and approaches. Mara enjoys photographing all types of landscapes, from coastal seascapes to remote mountains; depending on the season and when the opportunity presents itself.
"I've noticed that lately I've been gravitating more toward forest photography. Woodland photography is probably the most easily accessible when living in the city. I'm lucky that London offers several leafy gems. Personally, it is also very therapeutic, especially during Autumn.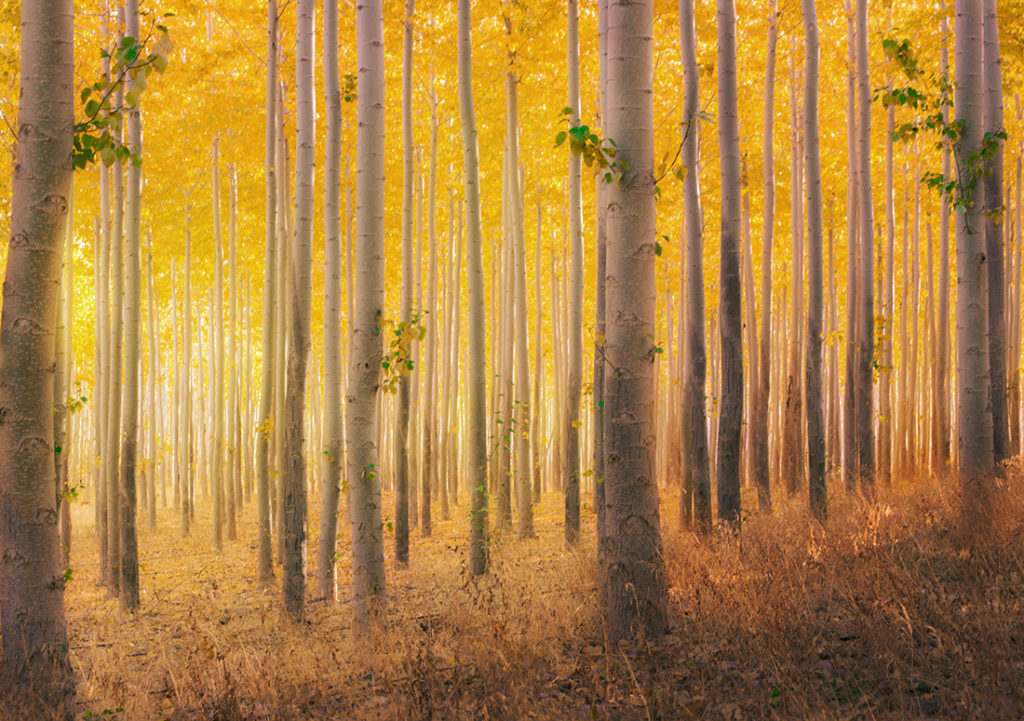 The challenge of getting a good composition in a forest also appeals to me. Woods and forests can be confusing and busy, with many things happening simultaneously. I appreciate the extra effort I need for scouting, simplifying and guiding the viewer's eye through the scene. Another bright side of this type of photography is that you can get stunning results with any atmospheric condition."
Landscape photography, in the UK at least, can be a bit clichéd. Geotagging on social media takes people to the same popular places so it's hard to avoid taking nearly identical photos.
"I use a combination of 'strategies' to avoid shooting clichéd landscapes. For the best-known places, I try to visit them during the off-season since different seasons offer different opportunities. Good light is essential in photography, but I also don't shy away from not ideal conditions, such as overcast or harsh sunlight. Most importantly, I have the patience to see what the light or weather does over a period of time. I avoid going to a place with a photo/composition in mind; learn to be patient and work around what you have. I also enjoy exploring and scouting lesser-known places. A great way to find new locations is by using google maps or asking the locals if they recommend viewpoints, lookouts, or parks that are not so touristy."
However, for Mara photography isn't just about landscapes. Even though she loves nature, her studies and science-related job opportunities have led her to move from one metropolitan area to another. With this grew an appreciation for the photo opportunities which urban jungles can provide.
"When I need a break from hectic city life, I grab my camera and walk/photograph during the early hours of the day when the city is still quiet; it's like meditation for me."
Many cities have been extensively photographed. How does she set about finding something different and original, finding your own perspective?
"My simplest trick is to chase new high vantage points such as rooftop restaurants, especially in a continuously evolving city such as London. Different lenses do different things; I enjoy experimenting with perspectives and focal length. In addition to google maps and geotagging, I also use city guides and explore on foot.
Getting out of my 'photography bubble' has been helpful too. I recommend anyone to expand their network and befriend portrait, fashion, sports photographers, and photojournalists. You might think your type of photography doesn't have much in common, but they might know hidden gems worth exploring.
Word of mouth is important too; my friends, family and co-workers know that I'm always looking for new views of the city, so when they find one, they inform me. Moreover, I closely monitor special events involving fireworks, light shows, air balloons, etc. These can turn ordinary scenes into something new and refreshing."
As photographers we all have our inspirations, other photographers who inspire us through their images and approaches to their work. Mara is drawn to dreamy, impactful photos. With her photographs, she tries to produce the magic she feels at the time when taking a photograph and transport the viewer into that place. For her landscape photography she finds herself drawn to the impactful imagery of Albert Dros, Daniel Kordan, and Michael Shainblum.
"I love Abert Dros' colour scheme, how he treats colour in general, and Daniel Kordan's magical signature style. It is motivating how Daniel constantly delivers unique compositions from remote parts of the world. Michael Shainblum's Milky Way photos are some of my favourites."
"In landscape photography I see Erin Babnik, Candace Dyar and Hillary Younger as trailblazers and look up to as role models. All have exceptional portfolios and signature styles. In addition to their work, I also love how they use their voices for causes that matter and how they empower other women in the field."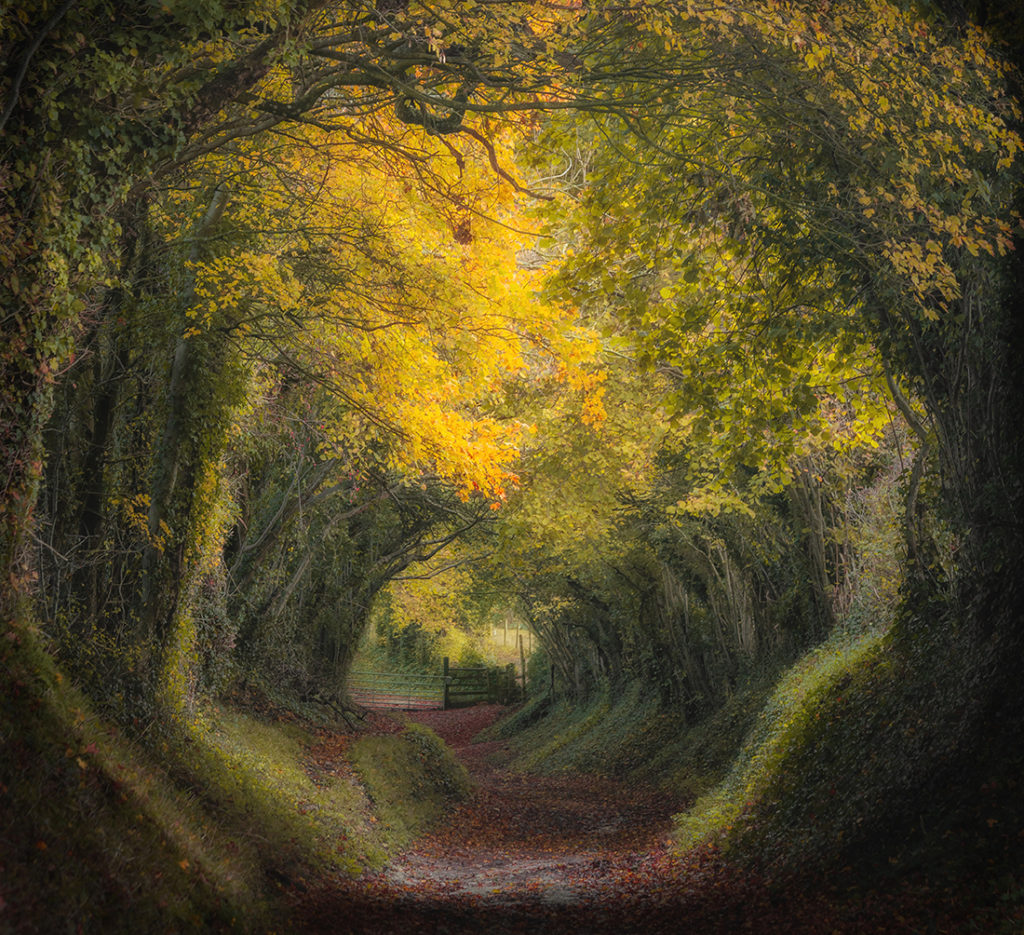 In part two – Interstellar rising star – we talk to Mara about her astrophotography and more…