We've all heard of Paris Photo and some of the other big international festivals of photography around the world, but have you heard of Xposure?
Xposure International Photography Festival takes place annually in Sharjah, UAE. The 6th iteration of this annual festival took place last month (February). Over the last six years Xposure has developed in one of the finest, arguably now the finest, celebrations of photography anywhere.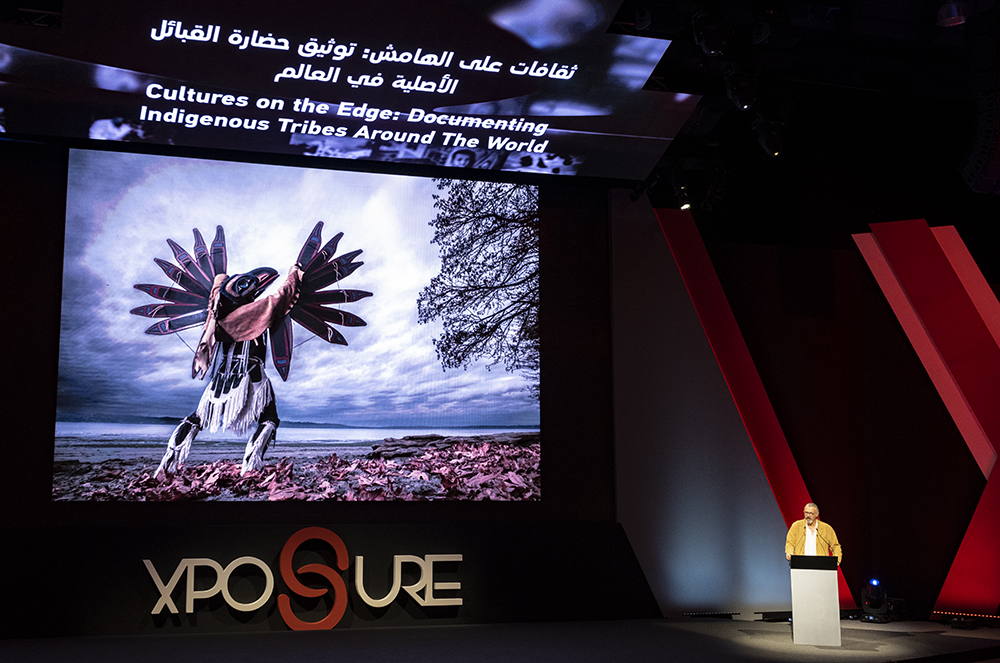 In the words of the organisers; "Xposure is a non-profit educational & photography & film platform that combines a range of photography events including; Exhibitions, Workshops, Seminars, Presentations, Competitions, Screenings, Portfolio Reviews. The festival welcomes acclaimed award-winning International photographers and industry experts from across the globe to share knowledge and techniques. Embracing education and training in the visual arts, Xposure gathers award-winning and highly acclaimed photographers and film-makers from around the globe to share their work, experiences and knowledge. The festival also offers fully or partially subsidised workshops for all levels as part of a training and educational programme structured as workshops and seminars for all skill levels from beginner to professional."
First launched by the Sharjah Government Media Bureau in 2016 as an International photography festival, it has developed year after year under the vision of Simon Newton and his team. For photographers, Xposure is refreshing in that it is all about images and photographers, not about the gear.
Since its inception, it has brought together some of the world's finest photographers and rising stars – there were 70 at this year's festival – to share their work through exhibitions and talks. What's more, the elitism which pervades some high-end photography, and especially art photography, is absent at this event as visitors not only get to see fantastic images close up but also to meet and talk to the photographers in person. Within this particular photographic community there is a generosity and desire to share.
As a photographer, the first thing that strikes you is the quality of the exhibitions, and there are lots of them. In the 2022 Xposure, there were 50 exhibitions and 1605 images on display. They are properly curated by the photographers and Simon, then printed in the UAE on the best photographic paper and using state-of-the-art printers by the Xposure team. Quite simply, they are beautiful. If you'd like to read more about how they are printed and framed then follow this link: https://xposure.ae/xpf_printing-framing/
The accompanying programme of talks and workshops is of an equally high standard, combining artist vision, technique and creativity to give an intriguing insight into the making of great photography. For visiting photographers, the workshops and practical sessions provide a great educational opportunity to learn from experienced photographers and tutors.
In the main auditorium the lectures bring together some of the top photographers and the rising stars of photography. The latter are photographers you may not have heard of but should keep an eye on as they have the potential to reach the top, with innovative projects and ideas which push the boundaries of photography.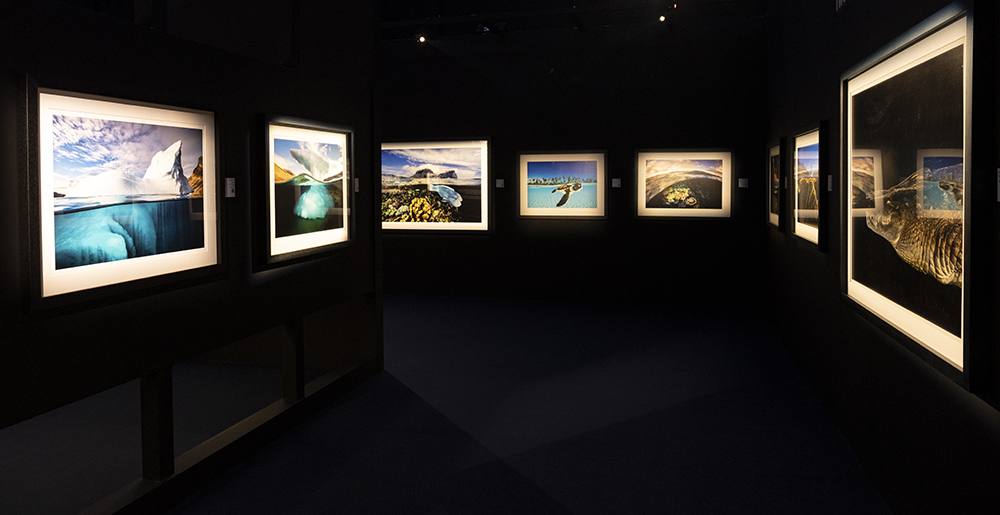 Interestingly Xposure brings lots of different photographic genres together under one roof. There's everything from advertising photography to conservation, from gritty conflict photography and hard-hitting photojournalism to beautiful landscapes, wildlife and vanishing cultures. It creates a vibrant atmosphere and a fascinating forum for exchanging ideas and techniques. What's perhaps most unusual is that everyone gathers and meets on the same level, regardless of experience and photographic achievements. For visiting photographers this is indeed a rare opportunity to mix with their heroes and interact as human beings with a shared fascination for visual imagery.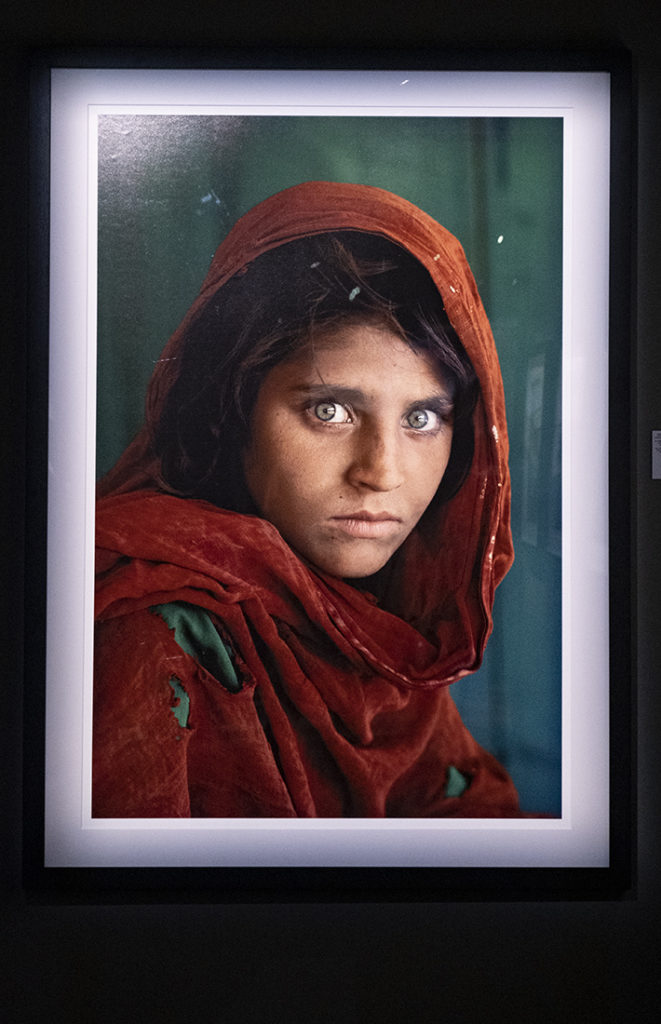 In this last festival there was a conservation summit on Saving the Oceans, a full lectures programme including renowned photographers such as David Doubilet, Brian Skerry and James Nachtwey, panel discussions on a range of subjects including the 'Power of Photography' and talking heads style conversations with photographers like Steve McCurry.
The big names always catch the eye but the contribution of some of the other photographers was just as valuable. It was interesting to see how some of the younger photographers are transitioning from print to online media to give visibility to their photography. But it's more than that. They are using their expansive online profiles to convey their passions and get their messages about the subjects of their photography, the issues which matter to them whether this be conservation and wildlife, challenged cultures, conflicts etc. to a huge global audience.
At this last festival, four photographers who have won or been placed in TPOTY were also speaking; Alain Schroeder, Jasper Doest, Tariq Zaidi and Kiran Ridley. All have previously featured in TPOTY Xposure exhibitions in previous years and in our exhibition this year.
As photographers we often struggle to make a living and no one goes into photography to make a fortune. What struck me, though, was the passion, the passion for issues which touch the photographers and drive them in their creativity and to spread awareness and their visions through their images. It was inspiring.
The festival ended with a keynote but anti-conflict photographer James Nachtwey. If you don't know his work then look him up. He's a quiet, unassuming man who has taken some of the most thought-provoking and emotive images we've ever seen, touching on the human emotions of tragedy and conflict rather than the bloody side. I have to confess his words and images brought tears to my eyes and, for the first time ever, the audience stood and applauded him at the end. A fitting conclusion for a remarkable man and a remarkable festival.
It would be easy to make this a long review but Xposure have saved me the trouble by putting many of the lectures on YouTube. They're available in English and also dubbed in Arabic. If you like to listen to some – and I highly recommend you do – head over to the Xposurexpf channel.
I've been going to Xposure since the second year so have seen it grow, whilst remaining true to its original vision. It's now over twice the size of those early years and arguably the initial high-quality exhibitions are even better, and certainly more extensive, than they were then.
If you want to immerse yourself in photography for seven days and be inspired by images and photographers alike, then I'd seriously urge you to consider going to the next Xposure International Photography Festival in February 2023.
Here are a few links to talks on YouTube to get you started:
Power of Photography – https://www.youtube.com/watch?v=1deOZD1CoNE
Saving the Oceans – https://www.youtube.com/watch?v=nwQSONQqD_0
David Doubilet – https://www.youtube.com/watch?v=s5B5m0BojeU
Brian Skerry – https://www.youtube.com/watch?v=AferiKjTRBU
James Nachtwey – https://www.youtube.com/watch?v=anOG3q3NIN0
Steve McCurry – https://www.youtube.com/watch?v=Esgv7H3AUh0