It's easy to dismiss young people for their lack of experience and young photographers are often viewed in the same way. However what they bring is a fresh vision, one not bound up in fear of getting it wrong or adherence to perceived 'rules' on how to take a photograph. In 'Introducing' we meet some of the very talented young photographers who've seen success in TPOTY and are already showing real potential.
Who or what first inspired you to pick up a camera? How old were you at the time?
I've grown up with photography happening around me my whole life as my mum is a photographer. I think I got my first camera, one of those rubber bashable Vtech kids cameras, when I was 3, but when I was 8 I borrowed a Fuji mirrorless camera (the X100T) from Mum on a photo walk she was leading and it was small and light, and the electronic viewfinder made everything start to make sense to me. She has always encouraged me to look at how I positioned things in the frame and to look at how the light was falling, but playing with that camera made other concepts like shutter speed and aperture fall into place too.
From then on I've rarely been anywhere without a camera. I got an old DSLR of my mum's for my 10th birthday and that's what I've been shooting with since 2018.
You've been a winner of Young TPOTY twice already by the age of 12. How did it feel to win and how do you think it might impact your future career plans?
Both times it's been such a shock and I've been amazed and honoured that my images have been so well-received. The first time we were travelling in our van in north-east India and the WiFi was patchy so I really wasn't totally sure what I was reading! There were tears both times, too, because it felt like such a huge moment and it was a really big step towards the chance to do this for a living one day.
You've already lived in many different parts of the world as well as travelled extensively with your family. Can you tell us a bit about some of these places? Which is your favourite and why?
I'm Irish but was born in Abu Dhabi and have travelled my whole life which makes it really hard to pick a favourite place. We currently live in India and I really love it here as there are loads of colours and something interesting is always happening. I also really enjoyed visiting Iran as the people were so wonderfully kind. As a little kid I really loved exploring jungle ruins in Cambodia and Mexico too.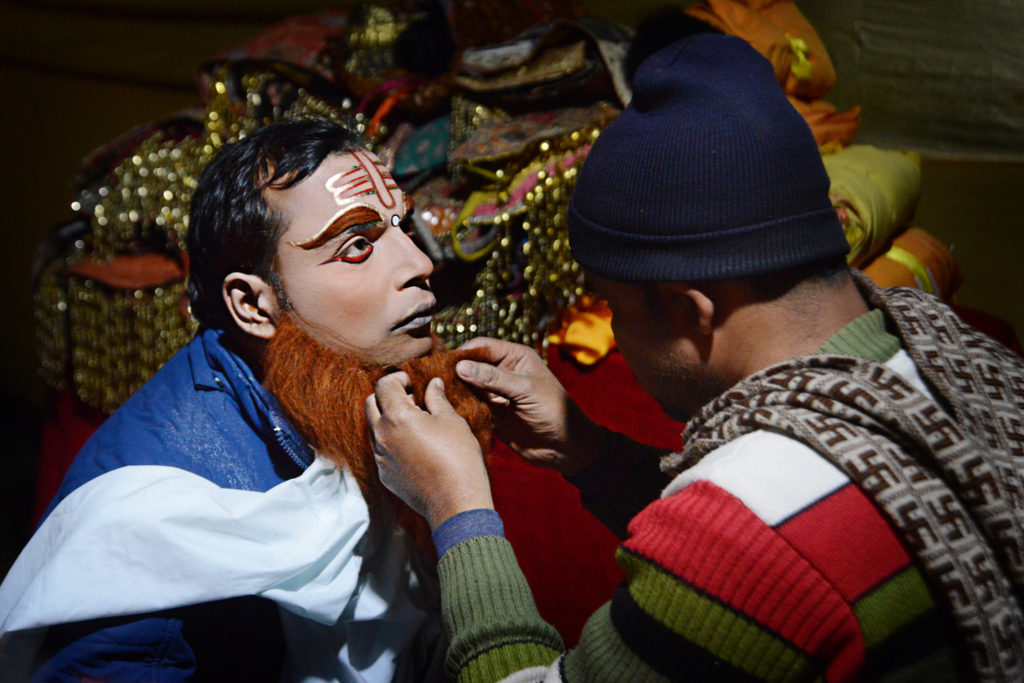 I've spent a lot of time on the road with my family. One time we spent a year driving from Abu Dhabi to Ireland and back, and when covid hit we were on a road trip from India to England which we had to abandon in Pakistan. When I was little I'd take photos on my iPod on these trips and send them back to my grandparents and it's fun to look back on what caught my eye as a small kid – sometimes this was just placing my dolls in trees, cats we found in the streets or lots of pictures of the food we ate!
Your winning portfolio in last year's competition is shot in black and white and uses strong contrasts and shadows to great effect. Why did you choose B&W and did you shoot with B&W in mind?
I decided to process the images in this way to emphasise the early morning light and shadow which was something that I really wanted to capture in my photos along with the action of those hours while much of the old city of Lahore was still asleep.
Where were the images taken? Were they shot on the same day? Or over a period of time?
These images were taken in mid-March 2020 and were all captured on the same day as we were pressured for time; because of the outbreak of covid-19, we weren't sure how long we'd be able to stay in Pakistan. They were taken in the old city of Lahore where animals are still used to transport goods through the narrow lanes that cars or goods vehicles can't reach. There were few people around and those that were up and about were in good spirits.
Your winning portfolio in 2019 also depicted people going about their daily lives in India. Is it people that you're most fascinated by when you travel?
I think I'm most fascinated by the culture of the places I live in or visit, but people are such strong and important elements of what's happening somewhere that I do often include them in my photos. I love things with colour and interesting light. And a person with lots of character and personality — or a scene with some action happening. I'm a typical kid, always looking at what is going on around me.
I like interacting with people and showing them the pictures I take of them, and sometimes we take prints back to people or give them an instant photo.
How do you set about finding what to photograph? Do you research and plan in advance or do you prefer to react to what you see or find?
I usually look for areas that pique my interest such as markets or historical areas of a city and from there it's mainly spontaneous as there's no way of knowing what will be happening. Pre-covid we would sometimes look to see if there was a festival happening in the area where we are. Mum and I often get up early to do things like go to listen to monks engaged in their early morning prayers and we frequently take diversions down streets when we hear drums being played and have come across interesting things happening because of that!
Who are your photographic heroes? Who inspires you?
I met Cristina Mittermeier a few years ago and her work inspires me greatly as she connects stories of people and conserving the environment. I would love to do something like this in my own future. Muhammed Muheisen is truly incredible and one of the kindest people I've met. I'm also really inspired by Ami Vitale's conservation work and Vineet Vohra's street photography which often makes me laugh.
Which photographers' styles (and/or any other visual inspiration) and approach have had the most influence on your developing style?
Almost everything I know about photography I learnt from my mum, but as I grow in my own voice and vision, I'm developing a style that's distinctly different to hers and I know I want to follow a different photography path from her. I'm lucky enough to have been to lots of art galleries and seen how there is no one right way of depicting the world around us and that it's open to the interpretation of the person holding the brush or the camera.
Part of your prize was a day's mentoring by TPOTY's Chris Coe. How did that go and what did you get from it?
It was great to meet Chris and the day went really well as he was able to give me some help on storytelling, how to add elements to strengthen my images as I get older and what to look for with a series in mind. It was interesting to shoot alongside him and see someone else's perspectives. He also gave me help with career advice in the field of travel photography and that was really useful.
---
After Indigo's mentoring session we asked Chris for his feedback. "Indigo is a fascinating young photographer who is keen to learn and improve. For one so young, she is very single-minded in what she wants to achieve with her photography, both for herself and for those she photographs. Of course, she learning at the moment, but she has bags of potential, a fabulous eye for compositions and despite her successes to date she remains unassuming in the knowledge that there is a long way to go to realise her ambitions. There is quiet maturity and determination about her which, combined with her growing vision for story-telling, will give her every chance to succeed. I believe she will and I look forward to seeing her development as a photographer with excitement."
---
Would you like to have a career in photography and, if so, what sort of photography?
I think that I would really enjoy a photography career. I would want my photos to tell stories to make a difference so that I can use them to highlight environmental, social or human causes. I'm so lucky to have spent time with all sorts of different people and immersed in varied cultures at a young age so I hope that will benefit me and allow me to approach stories with empathy.
I had my first opportunity to use my photography to help others in difficult times when my mum, sister and I were stuck in lockdown in Delhi during India's second wave of covid. We were safe and cocooned in our apartment but felt helpless knowing others were suffering so much and so we set up an online sale where we sold photos from me and my mum, and poems written by my sister and we made a total of £3,500 to donate to GiveIndia.
What do you think you need to do to make a success of your photography in the future?
I think I need to always focus on telling stories from my own unique viewpoint. There are certain subjects that I'm thinking of for my GCSEs like geography and history that will strengthen my understanding of our human and natural world and in time I hope will add depth to the stories that I can tell.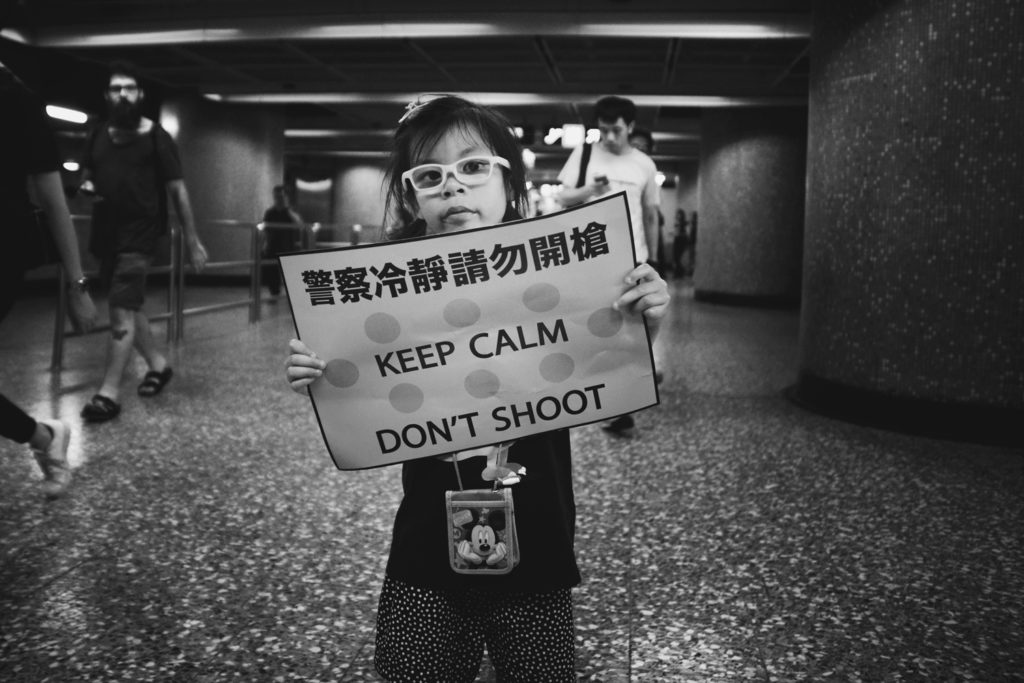 Storytelling with images is a big part of travel photography. How do you set about doing this with your photography?
At the moment, my travel photography comprises mostly street and people photography, so connecting with people helps me to tell the story. My photography is also quite environmental in that it represents the place where I am in the world which I think is a massive part of the story I'm trying to tell. As a small blonde child I stick out like a sore thumb in many places we go so I try to actually use that to my advantage. I also try to capture unique elements and things that are interesting to me as a young teenager.
I also love to play with different techniques and I really like slow shutter speed and panning in images to give a different feel, and tell the story I'm capturing in a more dynamic way.
What's next for you?
My family have gone back to India and I'm at school full-time again, so my studies are my focus and with covid we haven't been out and about exploring as much as we usually do. From a photography perspective my studies are helping me to understand the world around me better which in turn benefits my photos. My school have also put me forward for a TED-Ed talk about using photography to tell women's stories which is exciting.
Is there anything else you'd like to add?
I'm so grateful for the opportunities I've had, both to travel so much, and to be encouraged to see stories and learn to tell them with my camera. And it's been a huge honour to have my photos recognised, as well as a real thrill to see them on display in London. Thank you so much Chris and TPOTY.
My only social media is Instagram where I can be found at instagram.com/i_larmour.