Tell us about yourself and your career – how did you get into photography? What roles have you undertaken?
I have held positions as a producer in some of Cleveland's (USA) top advertising agencies and I am now at Keith Berr Productions. I've produced photo shoots from resorts in the Fiji Islands to ad campaigns for TransUnion, Aldi, ADT, Verizon, AT&T, General Mills, McDonalds, Newell Rubbermaid, Burger King, Timken Steel, Wine Spectator – you name it. If you need an elephant, a secluded beach or a shot of pouring molten steel, I can coordinate it all and make it happen seamlessly.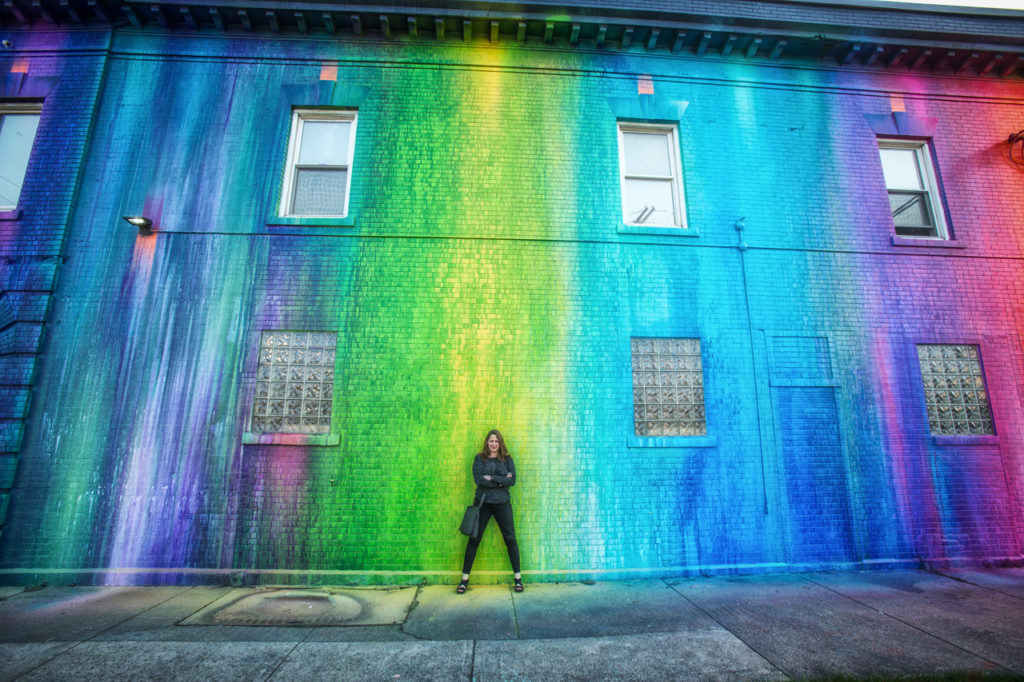 A creative producer assists in taking the client's, or art director's, initial concept and making it a reality. This process involves everything from working with the photographer in generating ideas to assembling the right support team to seeing the project through to production. A creative producer knows all about each aspect of the production process and how to make things happen. I work very closely with the photographer to ensure we are capturing the client's concept but still allowing for the photographer to express his or her creative talents. A story is told with a headline and each photo should generate a headline in the viewer's mind when seen. This is storytelling. There are plenty of pretty snapshots out there but having a "White Horse" in a landscape image tells a story and creates a truly iconic photograph versus a snapshot. When I say a "White Horse", it is a metaphor and actually means anything that is the focus of the image, the point that generates a headline and story in one's mind. Award winning photos all have a "White Horse".
What sorts of changes have you seen in the world of photography/travel publishing etc. during your time in the industry?
When I started off in the advertising world, our photo gear was traditional, view cameras, 8×10, 4×5, 2-1/4 format, film, polaroids, and heavy strobe lights. We would spend hours, even days, on an image and still not really know what we got until a days later after the film processing. If the exposure was a little off we would clip the roll and push or pull the film a stop and still hope for the best, often still needing to bring in airbrush re-touchers to enhance the final image. This process took weeks.
Today. Wow, today! With digital technology, what we can do with a cell phone amazes me. I used to complain and say, "Everyone thinks they are a photographer" but as of late I have changed my tune. Everyone should be a photographer. It's all about what we see and feel, capturing these moments in time.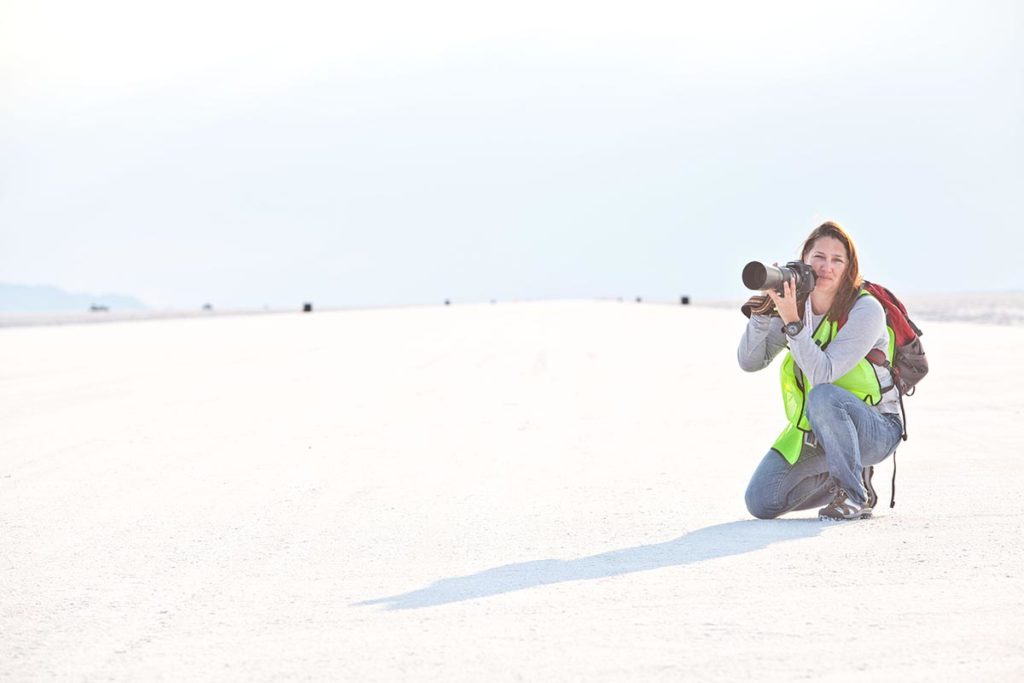 What kinds of things do you look for in a portfolio?
I have spent over three decades producing award-winning imagery for the advertising and the fine art world. I know what it takes to produce and sell a strong image, but that doesn't always mean these images inspire me.
What strikes me first about a strong image is its ability to convey a mood that helps viewers find a meaning in what the photographer is trying to say. The image must instantly draw me into the moment when it was captured, so I can see and feel the story without words. I often look deeper into the technical ability, the lighting, the composition – but none of that matters if it is not inspirational to me.
I love photos with people. I still feel this is one of the hardest things to truly capture – to be able to pull the emotions out of your subject and to see the light and their 'story' in their eyes. That is what moves me.
What advice can you share with our readers that will help them finesse their travel portfolios?
Do not overthink. If you have an eye and you can see the light, shoot. But as a producer I need to sell that image. No matter how amazing that image is, if you can't sell it – no-one will see it.
So my best advice to anyone serious about becoming a photographer is this: get an education. I don't mean just the technical photo skills. Get educated on business skills, book-keeping, marketing. If you want your photography to be a business and not a hobby, make it one.
You're a new judge on TPOTY this year and a fresh pair of eyes on the judging panel. What will you be looking for when you're judging?
Specifically on a category like People & their stories, I look for a photographer to illustrate a story with the four images submitted. I like to see cohesion in style, when each image sits next to the others. Each image must be powerful enough to also tell a story on its own and if an individual image cannot stand on its own, then I suggest it should not be submitted in the body of work. This type of assignment/theme is a challenge for a photographer that is not used to telling a story with multiple images and forces one to really think about the submission.
A category like this excites me because the photographer may be forced to interact with people, not of their own culture, creating a story that can encompass and include food, portraits, cultural events, street photography, festivals and sports. Shoot, edit hard and submit the very best to illustrate your story.
The Best 8 – general travel portfolio, is another challenging category that I will look at to find overall well-versed photographers. These images must show an individual's style in their work.
I want to look at the body of work and know that the same person created them all. It's a real portfolio of your best travel work. One thing I tend to warn entrants on during their selections is that if they've been on a paid photo tour, other people will have very similar images and may also be entering them. When I see these similarities, I tend to move on to the next portfolio. I look for new and refreshing views of original creations, so my advice is do the work, search out the locations, the best time of day, look for colour, texture, style and tones in B&W, and be unique to set yourself apart from the masses that also have a camera in their hands.
Looking at the other categories, the Living World is a challenging one where a story can be created that covers the non-human residents of our planet. I am a stickler in seeing a story behind the body of work. I expect every image to stand on its own and I want to see the submitted group of images fit together and illustrate a bigger story. I suggest to photographers that they understand what they want to say and then put together the strongest imagery to support what they've shot.
Think about getting out there and trying to create something that can illustrate your story, whether it's a world problem, the defoliation of the rainforests, a tale about a certain species of mammal or bird, or an insect's life cycle. The world is an open playground to find something really unique and interesting to focus this body of work on. Concentrate on light, texture, tonality, colour and composition; make each image a powerful piece of work that supports the others in telling your story. And have fun doing it!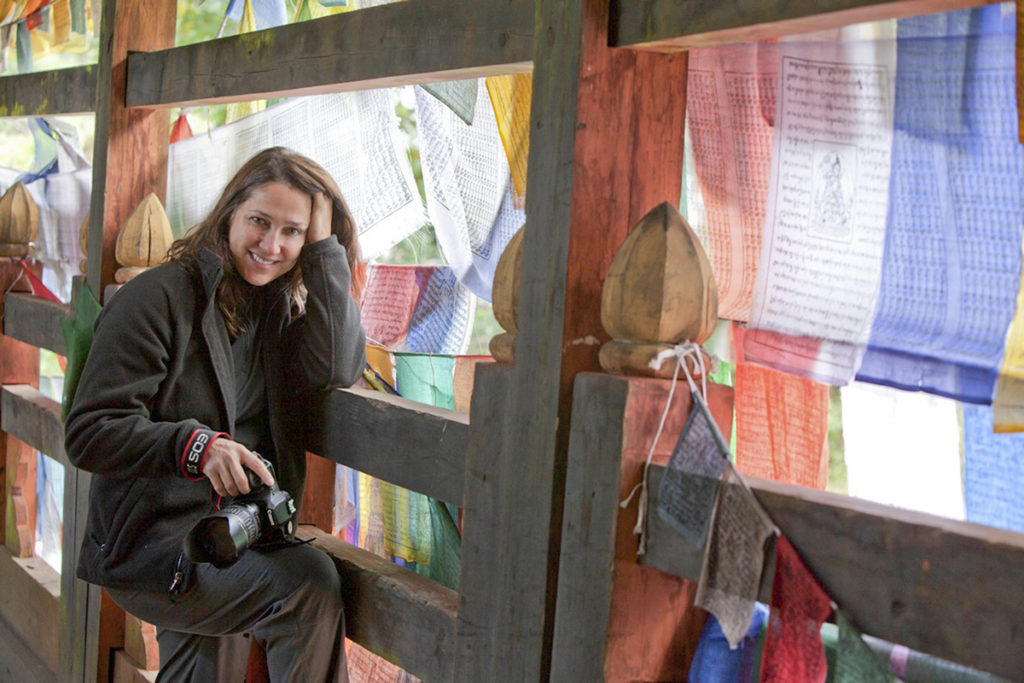 Are there common mistakes you see photographers making? How can they overcome these?
I keep seeing the same style work over and over again. It is perfectly fine and ok to emulate someone else's work and or style, but strive for the original; trust your vision, trust your passion.
Someone once said to me, "When everyone has their camera pointing in one direction, turn around and shoot the opposite direction."
We did this at a shuttle launch many years ago, everyone had their cameras pointing at the shuttle, which in itself was unbelievable to witness, but for just a moment I turned around and saw the faces of everyone staring up at the sky, some faces smiling, some stunned and others crying with joy. This is my favorite memory of the day.
Who are your photographic heroes or key sources of inspiration?
Eve Arnold and my partner in life Keith Berr – because of him I love photography and he has taught me everything I know and still is.
It is astounding to watch him walk into a unknown set and, in a matter of moments, see the light and the composition and how he gets his subjects to feel 'at home' in front of the camera. Keith continues to be my inspiration.
Eve Arnold said this so well: "If the photographer is interested in the people in front of his lens, and if he is compassionate, it's already a lot. The instrument is not the camera but the photographer."
Where do you look for new talent? Who have you discovered recently that we should keep an eye out for?
In children. The innocent. I love to see the creative images coming from our youth. Follow your passion – but don't forget the education, even if it's from a book!
Is there anything else we haven't covered?
Thank you to this astonishing team for putting Eye for the Light together! Without photo shows and competitions like this, most of us would never see the world that is out there in all its beauty and wonder.